We live in an era that is dominated by technology. Every year, there has been a rapid increase in innovative ideas combined with brilliant engineering that have completely revolutionized our homes. These versatile products have completely changed the customer's perspective and have taken customer convenience to a whole different level.
In the past few years, especially in 2016, technology has become an integral part of society as normal household items have become smart devices. These smart devices ensure that we survive in this fast paced environment and without a doubt, make the world a better place to live in. Home automation has evolved into an entirely new industry and there have been breakthroughs in many different aspects.
Here are the top two home automation products in different categories that you should know about.
Home automation in lighting systems
1) Smart control: This is one of the top innovative products available for your homes and is easily available in the market. These are motorized lights that glide on their tracks and are controlled by a user friendly app. Not only can you control the movement of these lights, but you can also focus their orientation as per your need.
2) The WEMO Light switch: This home automation device will propel your home into the future. It is a sleek switch that gives you incredible control over your lights. The switch is controlled by an award winning app that helps you keep track of your electrical bills and also provides guidance to homeowners on how they can conserve energy.
Home automation in Heating and air conditioning controls
1) Nest learning thermostat: Arguably the most innovative home automation device is the Nest Learning Thermostat. This smart device can be connected to any tablet, phone or computer. It can detect your presence and will automatically turn itself off when no one is home. This device can help you evaluate your energy consumption and help reduce your bills by a huge margin.
2) Ecobee3 thermostat: This thermostat controls your heating and cooling according to your home's unique energy profile. It takes a lot of different aspects into account such as the weather when modulating the temperature in your home.
Home automation in security systems
1) Netatmo's welcome: This is one of the first security cameras that introduced a facial recognition feature. This smart camera recognizes friendly faces and alerts you the moment a stranger has entered the vicinity. It can easily be connected to any android or IOS device and has become the leading home automation device in security systems
2) Honeywell Professional grade: This is a huge step forward in home automation security systems as it is loaded with top of the line features such as motion detectors and offers effortless control over security cameras and smoke detectors. This device also has the capability of understanding different voice commands.
All of these products are taking home automation to new horizons and only time will tell whether these smart devices will make our lives even easier and more efficient.
Sources
http://www.toptenreviews.com/home/smart-home/best-smart-lighting-controls/belkin-review/
http://www.toptenreviews.com/home/smart-home/best-programmable-thermostats/
https://www.amazon.com/gp/product/B0131RG6VK?tag=ttrprogramthermostat-20&ascsubtag=[site|ttr[cat|965[art|NA[pid|54806[tid|NA[bbc|NA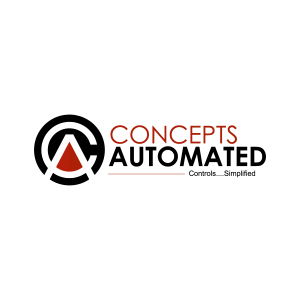 Concepts Automated teams up with Synchrony Financial to offer financing to our customers.
Synchrony Bank provides you with a variety of promotional financing offers designed to fit specific financial needs.
We know that Home Automation, Home Theater, and Lighting retrofits can be expensive, but why compromise what you want.
We made this decision to offer financing to allow our customers to make those tough decisions easier.
Low equal payments that fit into their budgets that allows them to get the products and services they want without compromising quality.
Contact Concepts Automated to find out the promotional options available to you, and also to see if you qualify.